Unleash the power of Protection.
Shield your business with Bluedog
Don't let security threats catch you off guard – outsource your SOC to our experts. We provide round-the-clock monitoring, advanced threat detection, and rapid incident response for a fraction of the cost of creating and operating your own SOC. Keep your business secure and focused on growth – contact us today!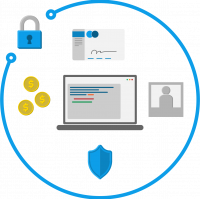 VAPT & Penetration Testing
Protect your business from cyber threats with our automated VAPT and manual Pen Testing services. Our experts will identify vulnerabilities in your systems and provide actionable recommendations to strengthen your security. Don't leave your business at risk, contact us today!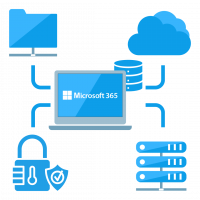 Advanced Cyber Security Services
Looking for advanced cybersecurity solutions that go beyond the basics? Look no further than our comprehensive suite of services, including Compromise Assessment, Red Teaming, and Secure Code Review. Our highly experienced team of experts uses cutting-edge techniques and tools to identify vulnerabilities, simulate real-world attacks, and secure your code from the ground up. With our advanced cybersecurity services, you can rest easy knowing that your systems and data are protected from even the most sophisticated threats. Contact us today to learn more and take the first step towards a more secure future.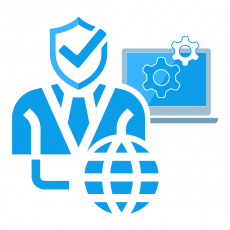 Microsoft 365 Security Monitoring
Are you concerned about the security of your organization's sensitive data and information? Look no further than the Bluedog Microsoft 365 Security Monitoring service. With this powerful service, you can sleep soundly at night knowing that our team of experts is constantly monitoring your system for any potential threats. From real-time alerts to detailed reporting, we've got you covered. Don't wait until it's too late – sign up for our Microsoft 365 Security Monitoring service today and protect your business from the ever-evolving world of cyber threats.